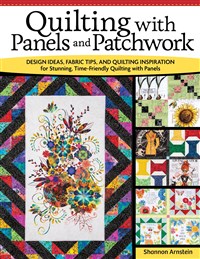 Quilting with Panels and Patchwork is the perfect guide for quilters of all skill levels seeking inspiration on how to creatively use quilt panels in their projects! Featuring 12 panel-focused quilts that combine pieced blocks and other elements with panels that result in updated design interest, this book offers a fresh perspective on using panels. Also included are insightful overviews on ...
Paperback
Coming Soon
- Release: 9/26/2023 12:00:00 AM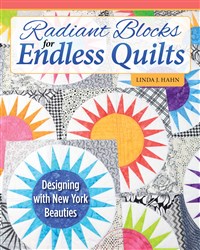 With just a few simple block variations, Radiant Blocks for Endless Quilts will show you just how versatile New York Beauty blocks are! A compact but hardworking guide to using New York Beauty blocks is new ways for endless possibilities, this must-have book features 13 stunning quilt designs using just three to four New York Beauty blocks in different ways. With quilt projects that are smaller ...
Paperback
Coming Soon
- Release: 9/12/2023 12:00:00 AM
Don't begin another project without this resourceful and compact pocket guide! Learn everything you need to know about pre-cuts, how to use them, and all of the advantages! From understanding common and trademarked names of pre-cut fabrics and their sizes to the typical number of pre-cuts in the bundles, all their uses, all their benefits, and so much more, this ...
Paperback
Coming Soon
- Release: 6/6/2023 12:00:00 AM