Display Records 1 - 3 of 3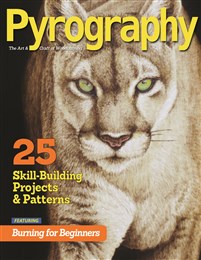 Filled with 25 step-by-step woodburning projects for artists of any skill level, Pyrography is sure to inspire! Also included are technique lessons, practice exercises for beginners, full-size pyrography patterns, astonishing artist profiles, product reviews, safety and cleaning tips, and so much more. From burning a dynamic steam engine train and personalized pet photos to making a dream ...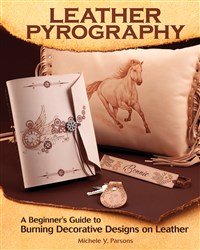 For absolute beginners or passionate wood burners that are curious to work on a new medium, this book by pyrography teacher Michele Y. Parsons is a must-have, detailed guide to leather pyrography. Containing six projects for a bookmark, key fob, journal cover, and more, as well as step-by-step instructions and photography, you'll learn a completely new way to burn! Understand different types of ...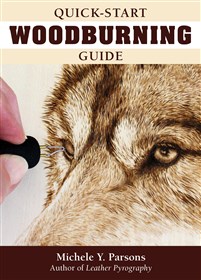 This easy-to-read, small-format guide is the ultimate starting point to introduce yourself to the hobby of woodburning! Perfect for any beginner, jump right into learning about what pyrography is, safety, types of equipment, pens, burning techniques, and other foundational topics. Get a complete overview, and with the suggested lists for further reading and project books, get started!
Display Records 1 - 3 of 3