Display Records 1 - 3 of 3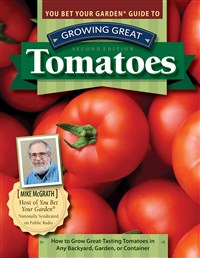 Whether you have a backyard or only a terrace, you bet you can grow beautiful heirloom tomatoes! From the host of PBS's You Bet Your Garden, Mike McGrath will teach you everything you need to know about choosing tomato varieties, germination, planting, maintenance, pest control, and so much more. Understand the benefits of growing your own tomatoes and learn expert tips and techniques to doing ...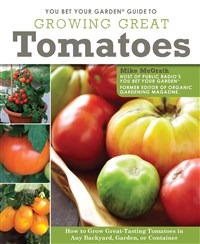 Organic gardener Mike McGrath shows gardeners of all skill levels how to grow a wide variety of great tasting tomatoes anywhere they have a place to plant seeds.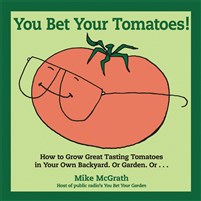 From backyards to terraces, You Bet Your Tomatoes is a guide to growing heirloom tomatoes. From a radio host and master gardener, this deliciously funny little book is also a serious guide on how to start and nurture an heirloom tomato patch.
Display Records 1 - 3 of 3