Display Records 1 - 5 of 5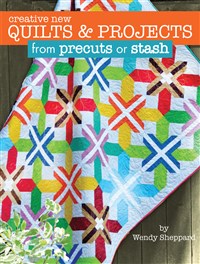 Dig into your fabric stash and stock up on precuts to complete 10 charming quilts. Projects range from smaller projects, like pillows and place mats, to larger quilts, like wall hangings and table runners. Easy-to-follow instructions and templates make these projects a joy for any quilter to sew. For those needing a little help cutting precuts from a stash, cut instructions are included, as well ...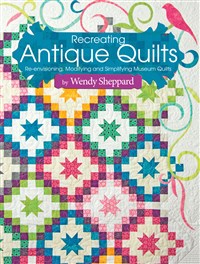 Five antique quilts from four museums reimagined into 10 projects for any quilter of any level! Using today's fabrics and techniques, these historical quilts will come to life with fresh, new beauty to use throughout your home. Each recreated project includes quilting notes and inspiration, step-by-step instructions, full-size patterns, piecing and appliqué techniques, and helpful diagrams and ...
Display Records 1 - 5 of 5