Spring 2020 New Titles Catalog

Posted: 2019/10/09

---

Spring 2020 New Titles Catalog

Inspiring and Informing Enthusiasts since 1991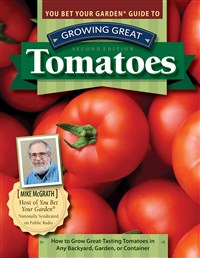 Whether you have a backyard or only a terrace, you bet you can grow beautiful heirloom tomatoes! From the host of PBS's You Bet Your Garden, Mike McGrath will teach you everything you need to know about choosing tomato varieties, germination, planting, maintenance, pest control, and so much more. Understand the benefits of growing your own tomatoes and learn expert tips and techniques to doing ...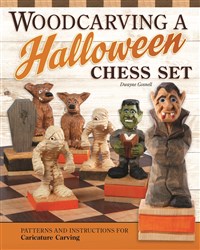 Carve one incredibly creepy masterpiece project! Perfect for both beginner and advanced woodcarvers, this guide includes simple caricature carving techniques and step-by-step instructions for each Halloween-themed chess piece. With 6 full-size patterns, you'll carve werewolf knights, a witch as Queen, Dracula as King, and many more! Also included are instructions for finishing and painting your ...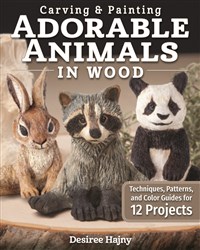 An advanced pattern book featuring 12 woodcarving projects for a variety of animal shelf sitters. From pandas and foxes to raccoons and otters, each design includes a pattern template, hair tract guide, and color chart for painting guidance. Follow step-by-step instructions to complete a charming wolf project, then accomplish the remaining animals on your own! With helpful tips and notes ...